My sweet husband watched the kids on Sunday so I could have some good girl time with my friends. We try to get together once a month or so, and we always have so much fun. It's just good for the soul. So, of course we had to go see The Hunger Games. I really liked the movie. There were a few cheesy spots, but overall, I thought it was a lot better than the Twilight movies, which I would totally hate if I didn't love the books so much. Sidenote - I went to the restroom 3 times during this movie. Who does that?? I must have the smallest bladder in America. Hot, I know.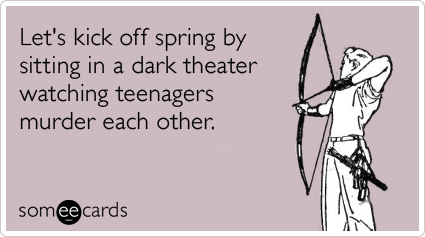 We went to lunch after the movie, and aside from a sweet, but very confused waitress, we had a fabulous time. At some point, pirates made their way into our conversation, so I thought this photo was appropriate. And by the way, is it sad that I'm the only one awake, and I'm making pirate pictures in photoshop when I could clearly benefit from some sleep? Delirium has set it.
It's kind of hard to see, but we are wrestling a gator. Just your typical Sunday lunch. No big deal.